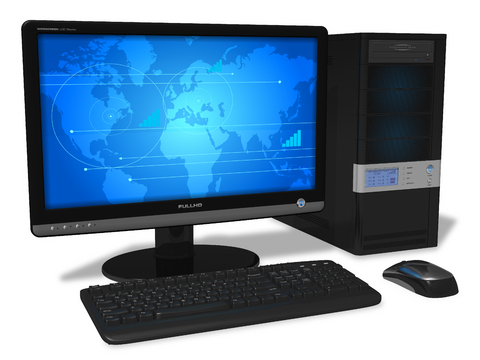 Navigator Desktop
Navigator® Desktop is a powerful yet easy to use MLS system designed specifically for small to mid-sized Associations. Offering the best of both worlds, access properties over the Internet, or download all or part of the MLS onto your desktop computer or laptop and work off-line. Work from home or the office performing property searches, add or revise listings,create customized CMA's, flyers, or search the integrated tax rolls.
Key Features
Searching
Searching is extremely flexible and powerful. Search by any field, save searches, simultaneously display listings, photos, reports and integrated maps. Easily format and save custom tables. Print, e-mail or export to 3rd party programs directly from the search results table.
Management Features
Management Features allow you to easily view or print an inventory report showing the listings for you and/or your office. Produce expiration reports, rank agents and offices, or look at a listing's history. This feature helps you manage your listings and measure productivity with ease.
CTI Matchmaker
CTI Matchmaker™ automatically notifies you and your prospect(s) by e-mail whenever new listings match property features that you specify.
IDX Web Links
IDX Web Links are fully supported at no extra cost. Members can select a customizable smart frame link for their web site that includes a real-time search function. Brokers can link their web site(s) to all data approved by the MLS for reciprocal export.
MLS Web Sites
MLS Web Sites are provided both for public access and for members only. Web links built into CTI Navigator® can take you directly to MLS web sites, on-line MLS forms and area maps, virtual tours, county property appraisal sites, and other MLS approved sites. It's as simple as click and go!
Email
E-mail a variety of property reports with photographs to your clients. CTI Navigator® communicates seamlessly with your Windows e-mail program so you can use your regular address book and signature. Both HTML and PDF formats are supported for enhanced graphics and emphasis.
Comparative Market Analysis (CMA)
Comparative Market Analysis (CMA) presentations are easily created using a library of standard and custom reports that can be automatically populated from MLS data. Appraisal style price adjustments are automatically calculated based on features and values you specify. CMA's are customizable, agent personalized, graphical and re-usable.
Other Features
Announcements
Drop Down Menus
Flyer and Report Designer
Integrated Tax records
Photo Manager
Automated Search and Notifications
Online/offline search and reports
Batch uploading
Mapping Search
Office networking
Client prospecting
And Many More...